Philip Bryant
Internet Marketing Specialist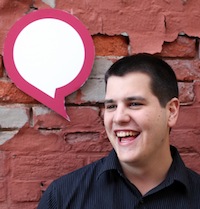 As an avid fan of all things Internet Marketing, Philip recently graduated from Rensselaer Polytechnic Institute with a B.S. in Business Management and concentrations in Marketing and Entrepreneurship. Philip's past work includes internships where he worked as an in-house SEO and managed the online brands for two national brands.
His passion and constant desire to learn make joining Outspoken Media as an Internet Marketing Specialist a dream job since, "everyday I have to ability to work and learn from the best." In his role, Philip contributes to the implementation of client strategies and recommendations, including link building, SEO consulting, keyword research, and online reputation management.
Why Philip loves working in Troy:
The live music scene is a big thing I love about Troy. While it may not be as impressive as other big cities, there is always a place to go to hear people play without waiting in long lines. The Waterfront farmers' market is also a really great place to go to enjoy the hard work of area locals.
Notable Achievements
Severino Center Award in Entrepreneurship