Powerful insights to grow your website.
Expert strategy is the key to success. A competitive gap analysis closes the loop between where you are now and where you aim to be.
Learn More
What is a Gap Analysis?
A gap analysis compares your actual or current performance with desired, or optimal, performance. In other words, a gap analysis is a comprehensive assessment of your current state versus future state.
When we deliver a gap analysis for your website, you get:
A comprehensive report comparing your site to your competitors' sites,
custom strategy and detailed recommendations on how to narrow the gap and differentiate your site,
and the raw data we compiled.
What are the benefits to hiring Outspoken Media for a competitive gap analysis?
---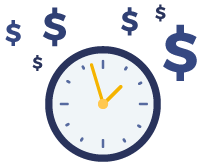 Save time & get access to the best tools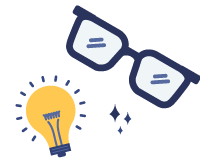 Real experts giving you real recommendations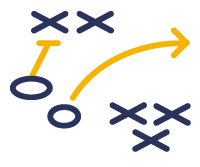 Go beyond the data with a custom strategy
Here's what to expect when you get a competitive gap analysis:
---
Step One
Share with us:
Who are your competitors, whether direct, aspirational, or indirect? The more you can tell us, the better.
Step Two
Data collection and analysis:
Outspoken Media employs the most powerful tools in the industry to gather relevant information.
Step Three
Results:
Outspoken Media will deliver expert analysis and a prioritized list of recommendations.
Frequently Asked Questions:
---
Q: How many competitors will I be asked to provide?
A: The more competitors you provide for a competitive gap analysis, the more information we can gather. We recommend you provide at least two direct search competitors and one indirect competitor.
Q: How do you define "competitors"?
A: Your direct competitors are typically those whose service offerings or products are similar to your own. While there might be some differences among those factors, you're likely aware of their standings within the industry.
Your aspirational competitors are those that you're now only hoping to compete with. A gap analysis is designed to elevate you from your current search rankings to ranking among those sites.
Indirect competitors are often less easily identified, which is where we come in. You might not even realize that they are competitors because their services or products are outside your industry or scope. These less obvious competitors are grabbing the attention of your intended audience because their content is ranking for similar queries and search results.
Q: Do you need access to our analytics?
A: We would like full permissions to access your Google Search Console account for the initial data collection, but additional access will not be necessary.
Q: How long does it take to deliver the final competitive gap analysis?
A: The first step is to schedule a discovery call so that we can get to know more about your site and goals. During this call, we'll also guide you through what the gap analysis process will entail. Once the contract is signed and payment received, we'll schedule a kickoff call. Then the work begins—we'll usually deliver our findings in about 30 days, though larger sites may require a longer turnaround.
Q: Aren't there competitive analysis tools that can do this work?
A: Our experience and perspective picks up where automated gap analysis tools and reports leave off. Along with demonstrated expertise in content, social, and organic gap analysis, we will provide you with a unique and personalized set of recommendations no tools can match.
Q: What's included in a competitive gap analysis and how is this delivered?
A: Once our team is finished with the data collection and analysis, we will present you with a document (Word and PDF versions) that includes:
Current state analysis. This will be an overview of domain authority and position within your industry, current ranking keywords and achievable difficulty level, and backlink profile and social reach comparisons.
Future state recommendations. This will include keyword targets based on existing and missed keyword opportunities, and new content opportunities based on industry trends and aspirational objectives.
Project-specific strategy recommendations and needs analysis.
Data sources and methodology. You will receive an Excel file of the raw data used to conduct analysis and develop our recommendations.
The Outspoken Media team will present this information on a call in which we will review the material and answer any questions. If you intend to share this data and analysis with a larger or executive team, we can provide an additional high-level presentation of the gap analysis' findings and strategy recommendations. Let us know early on, and we can factor that work into our quote and timeline.
Q: Do you offer implementation or consulting services after delivery of the gap analysis if it's needed?
A: Absolutely! Once we have presented our findings, we can work with your team to implement those recommendations, or we'll continue the relationship on a consulting basis for content strategy, SEO consulting, outreach, reputation marketing, and more.
Trusted by some of the world's most established brands:
---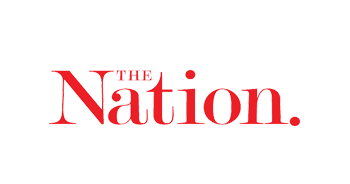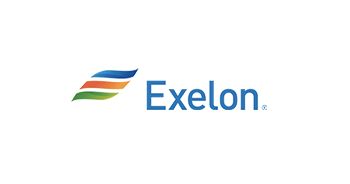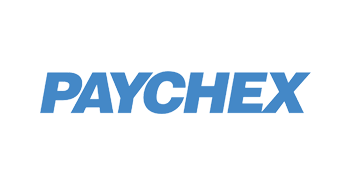 "You think you know your organic competitive gaps until Outspoken gets a hold of your data. They were able to extract missed opportunities and present them in a way that become easily executable. Outspoken's competitive gap analysis has helped shape our FY18 roadmap."
Carolyn Fogg
SEO & Digital Communications Analyst - Paychex
"Outspoken Media's competitive analysis delivered actionable information and learning – on time and on budget - that has meaningfully impacted our online business. We have decided to conduct such audits much more frequently based on the insights we gained."
Mike Cammon
Director, Digital Marketing & Development - Constellation
"We could not recommend Outspoken Media any more highly to a company looking to improve their SEO and overall performance of their website."
Dorthy Shore
Editor-in-Chief - Prime Women
Gap Analysis Pricing
---
Our pricing model is based on the amount of keywords and competitors.
Your quote is based on the quantity of ranking keywords that exist for your site and your competitors' websites. Give us at least 5 competitors and we'll discount the work 15%. Give us at least 8 competitors and we'll discount the work 25%. (The more data we have to work with from a variety of competitor types, the more valuable insights you receive.)
Are you ranking for an enormous quantity of keywords and only have a couple competitors you're interested in? Let's talk, we have ways of filtering that can reduce the cost of a quote.