Melissa Gold
Content Manager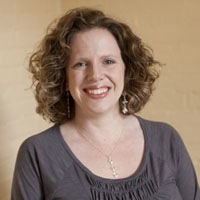 Melissa Gold is the Content Manager at Outspoken Media. She joined the team after nearly a decade in journalism as the Research Director at The Business Review in Albany. In that role, she created, researched and designed "The List", a weekly feature that ranks and highlights local businesses. As well, she was responsible for proofreading and checking editorial content, while managing The Business Review's social media platforms for a local and national audience.
Her education includes an English degree and a juris doctor, both of which have been instrumental in fine-tuning her writing, editing and critical thinking talents. In shifting gears from journalism to SEO content writing, she's thrilled to have more opportunity to write creatively. Writing is her first professional passion, with social media outreach a close second.
Melissa was born and raised in the Capital Region and has settled her own family here. She believes that her best and worst quality is the same: being an unabashed grammar snob.