Category: Social Media
Social media. StumbleUpon. Engagement. Social indicators. Digg. Reddit. Community building. Delicious. YouTube. Voting. Avatars.
I know. It's all you've been hearing for two years and its giving you a headache. But what the hell does it really mean and how can you take advantage of it? Welcome to our social media blog category page. The place that's filled with all social media, all the time, and nothing more.
According to recent studies, social media spend is on the rise this year. Companies have heard the buzzwords and are looking to social media to establish credibility, authority and prominence on the Web through blogging, social networks, social news sites, Twitter, and the whole social realm. But with so many different options and avenues available to you, where do you start?
You start right here.
In this section we'll show you how to set your goals, find the influencers and brand evangelists in your niche, help you enter the conversation, and most importantly, give you the tools you need to set and reach your goals. Because as powerful as social media is, it can only help you if you know how to report and measure it.
For good measure, we'll also point you to some of our favorite resources on social media:
Social Media Will Change Your Business
Chris Brogan's House of Community and Social Media
Web Strategy by Jeremiah Owyang
A Beginner's Guide to Social News Websites
Social Media Guide for Big Brand Corporate Businesses
If you just can't wait, contact us today to hear about our social media services and how we can help your company achieve big things right now.
While we work on doing that, check out the following recommended reading on online reputation management.
Basics of Online Reputation Management
Free Online Reputation Management Beginner's Guide
Why Reputation Management Matters for Small Businesses
The M&Ms of Online Reputation Management
34 Online Reputation Management Tools
If blog posts on reputation management aren't enough, consider contacting us to hear more about our online reputation management services. Let's work together to put the sparkle back in your image.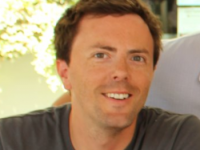 by Rhea Drysdale on 02/05/2013 • No Comments | Social Media


This past Sunday, the Super Bowl aired and, as marketers, we were glued to our TVs to see who would win the Brand Bowl. After a year of planning for some brands, the ones that actually caught our attention did so during the unexpected blackout. From Audi to Oreo, these brands and the agencies behind …Read More
---
---
---
---
---
---
---
---
---
---