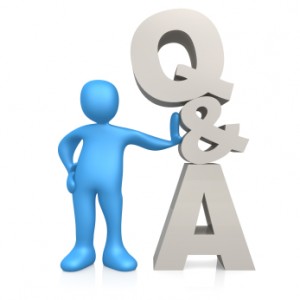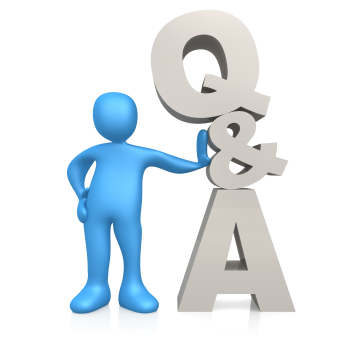 Hello. I'm a potential new customer and I just landed on your Web site for the very first time. I'm taking a look around and I think I may like what you're offering. In fact, your services/that pair of shoes/that quirky owl necklace are exactly what I've been waiting for. But, as a new customer, before I take the plunge, I have some questions. Things I need to know or at least would like to know before I commit to doing business with you.
What things, you ask? These things:
What do past customers say about you? Are there reviews or testimonials on-site that I can access? Do you showcase happy (and maybe unhappy) customers?
What if I hate it? What's your return policy on goods purchased? If you're a service-based business, what assurances do you offer?
Are you on Facebook? What about Twitter? What are you using it for? What types of conversations or promotions are happening there?
What's your phone number? Where else can I reach you if something goes bad?
Why I should trust you?
I see an email newsletter sign up. Why should I give you my email address? What will you give me?
What does Google say about you? Are there mentions of scams, rip-offs or bad experiences associated with your brand?
What makes you different? How will my experience be better here than with one of your competitors?
Who are you? What does your staff look like? What does your building look like? How are the tables set up in your restaurant?
Why are you doing this? Why do you love your corner of the Web? Where did that passion come from?
Where do the quirky things you sell come from? Do you make them in-house? Do you get them from mom and pop shops? Have you sold your soul to foreign goods?
Where is your company and your industry going next? How will you continue to provide great service? What else can I expect down the road?
What do you think about [industry topic]? Are you for it? Against it? What is your stance rooted in? Are we aligned?
How do you do what you do and why do you do it that way?
What am I getting for my money?
What's your company culture like? What do you value?
How do you treat your employees? Do they have voices? Do I believe them?
What don't I know about your industry that would make me a more educated consumer?
What do I think I know that's wrong?
Who have you worked with? Who wears your product? Do we have any common friends?
What will you be working on next?
What else can I do with this? Is it hackable? Are there unusual uses I wouldn't have thought of for that thing you sell?
Who are you influenced by? What have you been taught? What do you still need to learn?
Oh look, now you have something to blog about over the next month or two. Look at that.
If you're having a difficult time thinking up blog topics to fill out your editorial calendar let someone unfamiliar with your industry take a look at your site and give you their unedited thoughts. What would they need to know to feel comfortable starting a relationship with your brand? What things worry them? What's cool about your site to highlight that you may not have thought of.
Their answers, and all the blog topics you'll pull from them, may surprise you.