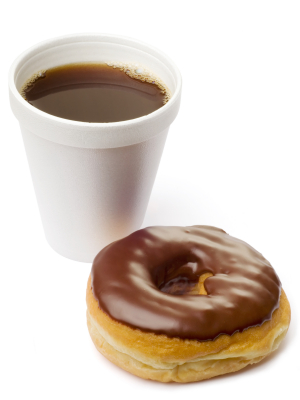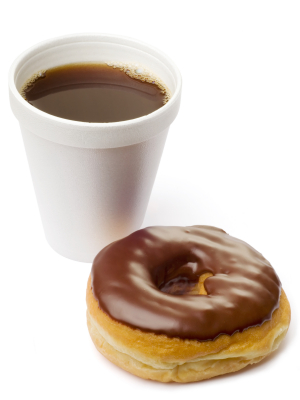 The police in my community are trying something new. Troy Police Chief John Tedesco has launched a directive created by Mayor Harry Tutunjian (aka @TroyMayor) to emphasize training in community policing. The initiative encourages Troy police officers to get out of their cars and head into the community to grab a cup of coffee with civilians like you and me. The cup of coffee is said to be symbolic of officers becoming more invested in their communities and taking ownership of personal ties and contacts. Officers will be expected to use their community policing experience to develop relationships and resolve problems
That's how Troy, NY is working to make its community safer and healthier. How are you doing it?
Your community may reside on the Web, but that doesn't mean managing it becomes any easier. In fact, the lack of real face-to-face contact may actually make it harder. You want to nurture a healthy community, one that doesn't fall victim to drive-by spamming, comment war flaming or all-out bad behavior. But how do you do it?
You do exactly what the Troy police are doing – you form relationships with the people in your community and show them you're present and not going anywhere. You walk your own beat and create your own face-to-face contact on the Web. You step out of your protected bubble and get your hands dirty in the community you created.
What does that mean?
It means creating and enforcing a code of conduct for site members. [Read our comment policy.]
It means becoming vigilant about moderating spam (crime?) out of the community.
It means responding to comments to show people you're there.
It means routinely saying hello and building relationships with active community members to make them invested in keeping your streets clean.
It means asking for community input to identify what's important to them.
It means familiarizing yourself with the behaviors of your community so you can recognize problems early.
It means acting on behalf of your community to help them grow.
It means inviting active members to do more and keep them engaged.
I'm asked a lot by clients and onlookers how it is you grow a healthy community. There's really just one way to do it: Spend time on your own streets. Get to know your members, see what's going on, listen to what they're talking about and become part of that network. You improve your community by getting involved, showing them that the lights are on, and that you're not afraid to stomp out bad behavior when you see it. Being a community manager is kind of like being a parent, with less drippy stuff. The face time really makes a difference.
It doesn't matter where your community lives, protecting it means becoming an active part of it. Often you see community managers and bloggers content to turn a blind eye to the rowdiness going on in their turf. Unfortunately, bad behavior only encourages more bad behavior. If you want your community to thrive and remain active, you have to make it a safe place for people to hang out. I'm glad to see my local police officers are taking that approach to our streets. How are you protecting your community?