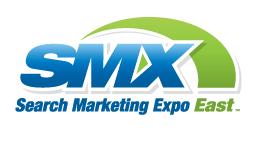 Still with me?  After an extended break, we're back talking about YouTube and how business owners can make buckets of money via YouTube Ads. Turns out all you need is a baby, some duct tape, and — I'm kidding. Don't worry.  Showing us the ropes for real today are Jay Akkad, Jeff Martin, and Avi Wilensky.  I have my cough drops ready to go, so let's hop in!
Up first is Avi. He's only 5'4 so we can barely see him over the podium. It's sort of adorable.  Someone get him a Yellow Pages to stand on.  That's about all they're good anyway for these days.
User, Brand & Partner Channels
Avi quickly covers the difference between the three channel types:
User Channel: Free, can skin and design. Insights limited to custom branding
Brand/Sponsored Channel: 6-figure media commitment, heavily customized
Partner: Rev-share for select users based on audience and content
YouTube Partnership Program
This is a rev-share with Google via InVideo AdSense overlays and ads surrounding the video.  It's currently only available to YouTube members with existing audiences, quality content and good YouTube community behavior.  Basically, they have to know and trust you.  Once you're in you'll receive channel branding, email support, longer uploads, better placement and lots of other cool stuff I couldn't type down in time.
The YouTube Partner Program gives premium publishers like VEVO special in-video branding, overlays, banners, in-stream rolls, 1-click buys, etc.  Enables copyright owners to claim and monetize their content via Content ID.
Some case studies:
Chris Brown & Sony Music: Avi talks about what Sony did when the JK Wedding Dance video that used Chris Brown's went viral. They used the Click to Buy monetization program, which allowed users to buy the song directly from the JK Wedding Dance video on YouTube. Sony was able to claim their copyrighted content via the Content ID program and added "click to buy" overlay. GA shows the video resulted in huge traffic spike on the Chris Brown site.  That's pretty awesome.
Fred Figglehorn: An improv series about a dysfunctional kid. It has 96 million views, $100k ad revenue, minimal production costs. He recently signed a movie deal with Viacom. [If you HAVEN'T seen this kid, I'd encourage you to NOT look him up. You'll become 20 percent dumber]
Streaming Rentals: Ad-free, monetize via rental fees. The pilot was the Sundance Film Festival. Search Engine Land's Rustybrick is testing it renting SEO videos. Stricter approval process.
You don't have to create your own unique content to go far with YouTube monetization. Mashable made a top 10 list of the best wedding dance videos on YouTube.  It was just a way to make money off of other people's YouTube videos. There are plenty of examples of others doing a similar thing. It's just aggregation.
Tips, Tricks & Strategies
YouTube Promoted Videos
Keyword driven PPC Advertising.
Embed promo text and call to action
Drive eyeballs, brand exposure, build audience and engagement
Great for products/services where videos do the selling.
YouTube Insight
Analytics for Videos
View visitor location, demographics
Engagement: Views, comments, favorites
View Inbound Links
YouTube Labs
Captions: Add captions and subtitles to your YouTube videos with an interactive caption editor
Auto-Captioning: Speech to text, uses Google Voice search technology
Video Annotations: Add interactive commentary to your videos
Feather: Stripped down version for speed
Creators Corner
Lots of "how to" info and forums
Tips on tagging, descriptions, optimal video formats
Info on cutting edge technologies such as 3D video and AudioSwap
Project ideas – great for inspiration on what topics to create content around
Discounts – special deals on Flips, etcs
Video Sitemaps
No downside to pushing content vs relying on a crawl
WordPress/Drupal and most platforms have modules/plugins  – no programming experience needed
XML feed, managing through GWT
Sitemaps.org
Suggest meta data, thumbnail, category, rights, location, comments, etc.
Helps sites where videos cannot be crawled
Microformats
RDFa: Video information marked up in the HTML of the document. The essence of RDFa is to provide a set of attributes that can be used to carry metadata in an XML language. Tag elements related to the video such as creator, license, media player, duration, etc.
YouTube for Mobile
App pre-installed on iPhone and Android.
Upload directly to YouTube by emailing [youraccountcode@m.youtube.com]
Real-Time Streaming Protocol
Best formats = H.264, MPEG-2 or MPEG-4.
Next up is Jeff Martin.
The YouTube Promoted Video Program – Why?
It boost your organic efforts. All views and engagement counts towards the visibility your video gets. Reversly, negative engagement can detract from your visibility, as well.
Tips:
Create ads right after upload: Views can come in as soon as your videos are approved. You need to get your ad submitted the minute your video finished being process. Ad approval can take a day to a week, so plan accordingly.
Promotional testing: If you are considering working with a high profile YouTuber, you can test their content to make sure it can bring in the views/reach.
Call to Action Overlay: All videos that have an ad in the program automatically have them as an option. They are crucial to driving traffic and conversions from your videos. The only way to drive views off site from within the player. Appears 10 seconds into the video and then is static when the video ends. The format is similar to an AdWords ad with a few of nice expectations. [that I didn't have time to get down] You can use a vanity URL. You can use a tracking URL to measure performance.
How do you find placements?
The AdWords Placement Tool: Can be filtered by ad type/size inventory and by location/language demographics.
YouTube Charts: Great for finding channels and videos that are trending right now. Great for finding up-and-coming talent that may be easier to partner with. CPMs and CPCs may be lower to start. Lots of filters like most views, top Favorited, etc.
YouTube Video Targeting Tool: More detailed view counts, you can search inventory by keyword or audience. You can slice and dice YouTube inventory any way to meet your needs- ad format, category, age, etc.
Setting up your AdWords Account
Campaign: Break up campaigns by category to make it easier to see overall how a given category is performing. Allows you specific budgets for each category.
Set up an ad group for each video. Helps with AB Testing and ensures all videos get a far impression rotation. Running straight managed placement campaigns.
Gotchas
Watch your attention span – a drop in your attention span can be a sign that there is a problem with the ad. If your video is running as a managed placement it appears anywhere and everywhere ask yourself:
Did you use the best thumbnail?
Does the ad title have enough description?
Can something else be deferred from the thumbnail that confuses the meaning?
Getting Impressions
There have been reported issues with getting impressions when:
Using keywords either currently or historically in an ad group and dropping them to move to a managed placement.
Targeting specific videos/channels
Consider starting out by using managed placements. Especially for time-critical campaigns.
Next up is Jay. Let's hope he speaks slower than Avi and Jeff. Holy moly!
The right ad for the right User Experience [blah blah Google].  They've modeled ad formats for all the different things users do on the YouTube site:
Start: They're coming to browse funny videos or a video that a friend recommended them. They have 200MM daily global impressions. This gives marketers broad reach.  The ad format they have for the home page is the masthead head [?] so you can get quite a bit of interaction.
Discover: They're 2nd only to Google in searches. Discovery is a big part of Google. The ad format they have on their search page is things that let you promote your own video – Promoted Videos
Watch: They have a myriad of ads here – banner ads, overlaps, etc.
Engage
Video Targeting Tool: Jeff does a bunch of live demos…which I can't liveblog. Sorry.  Basically there was a dog on a skateboard. I know, you wish you were here.  Basically how it works is that you pick your ad format, search by keywords, and up will pop a series of categories that you can pick from. It will give you a CPM range, an idea of what your inventory looks like and you can roll up a level and see what users are building this content.   If you're looking for a specific audience that you're trying to cater to, you can also search by audience, not just keywords. That allows you to target as narrow or high level as you want.
You can now buy Promoted Videos via the AdWords API: They're ready for the large resellers or the SEMs trying to traffic hundreds of videos or campaigns. They have a closed alpha program going right now but you can see him about getting yourself hooked up in that.
Cost-per-view formats: Built on top of the Promoted Video learnings.  You only pay for views that you actually get.  It's one of their new formats that they're announcing.  Brand recall is 5x higher.
True View InStream (formerly known as Skipable Ads inhouse):  Allows users to skip ads – advertisers then wouldn't have to pay for the view. Makes it more valuable for advertisers, they're only paying for ads that users have watched.
And we're done. Wow, that was a lot of information. Stay tuned because we have a keynote coming up in just a little bit.