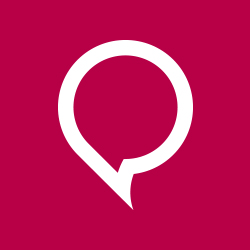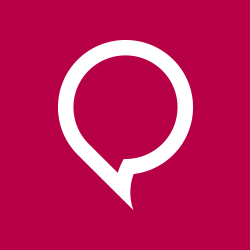 The cobbler's children have new shoes!
Today, we finally have a new brand and site to match, and soon we will have a new office. Each milestone was critical in demonstrating publicly and internally the hard work we've put into this business. We hope you like it, let us know in the comments below! Even better, if you love the new brand, give us a like, follow or plus, so we can keep in touch. We still have a lot of content work to do and a big part of that will be free resources and future phases of development.
Getting Here
Sometimes the hardest part of being a business owner is never prioritizing the business over your clients. I think this is ten times more difficult when the business owner has a background in servicing those clients, because you want to do the work more than you want to talk about, or market it.

Let's break away from hyperbole–I'm talking about Outspoken Media and me. Unfortunately, we're in the business of marketing, so to not do a good job in the area we specialize in, because the business is too busy marketing others, is hypocritical. It can also be demoralizing to a team and business that have grown well beyond the early stages of the company. I asked for advice recently on team development and one individual I respect immensely said I should treat my team like a significant other (they need to be loved and feel special). They need to have pride in the relationship they're in, and sometimes our marketing isn't even for new business–it's to show our amazing team the attention they deserve, and that they're a critical part of something great.
I couldn't agree more, I'd just never thought about team in this way before. It changed me and I wanted to give the team something new and shiny. Something that gives them pride when they tell their friends they work with Outspoken Media. I'm fairly certain they already feel that way, but I wanted the people they meet to go–"wow, Outspoken Media is awesome, that's so cool that you work there!" Who doesn't want to feel like that? And, selfishly, I wanted to practice what I preach, and be accountable to our brand. I've made a lot of excuses over the years as to why we didn't have a new look, but it was time to get the job done.
The first two years of the business, it was easy to make excuses–we had to throw our brand together a week before the Wall Street Journal "outed" us. (Yep, that happened.) So we hit the ground running, there was no looking back. Two years later we had a significant change in leadership, a year later we went through the same all over again. There were always preoccupations that distracted me from giving the company what it needed, because I was focused on survival and major personal growth as a new business owner and CEO. It's been four years now and I'm happy to say that through all of the changes, the company stayed profitable, discovered our values, and took care of our clients.
Now it's time to balance the two–great services with a great brand.
Development of the New Brand
Deciding to rework the brand was easy, actually doing so was another story. This story starts back in 2011 when we contracted the services of a freelance designer to make a new logo. Truth be told, we found someone with very little experience, but loved the price.
Lesson one: you get what you pay for. We quickly realized that discount shopping for our brand was getting us nowhere fast.
Lesson two: you have to love the designer's other work. Every designer has a unique style, if you don't love what they've done in the past, why are you going to work with them on your brand? Find what attracts you, and go with that.
One fateful day we stumbled upon a local risograph printing business who we felt would be the perfect fit for our new brand. We convinced them to do an exchange of services and we loved the logo they created for us, as well as the colors. The only problem was the dated use of the RSS icon. We showed a handful of you the design and there were mixed opinions. So, I sat with the logo for a long time. Almost a year to be exact. We actually used the logo on the doors of the current office, and painted the office walls the vibrant purple and orange. We were living with a split personality between our current black/blue megaphone:
And the new logo: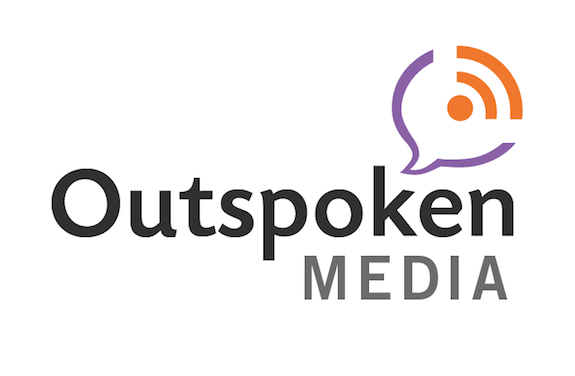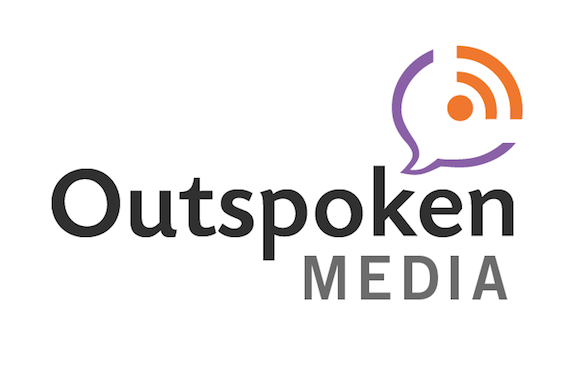 I knew we needed a logo that would feel timeless, so as much as we loved our new one, I waited. Then, at a local Build Guild meet up, I ran into Seth Louey and his straight-forward approach was the perfect fit for our outspoken brand. Seth had just completed the branding for Mad Glory, an online gaming communities service provider, and we loved the thought process behind it. The next week, Seth had a version of the following to show us:


Soon he sent us the colors:


And then, the collateral: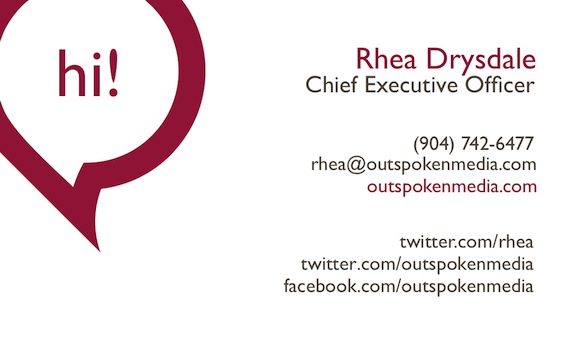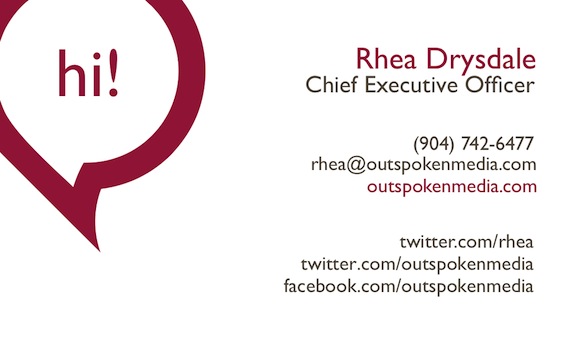 Building It
Things were moving and coming together naturally! It was time for the website design. That was a tad more difficult, after all, we're SEOs who know our way around a site, and have strong opinions. Likewise, a designer wants to maintain the integrity of their design, and a developer wants to make it work! This is a natural point of friction due to the function of each job, and this can often go horribly wrong. We were fortunate that we partnered with two incredible guys who already had a working relationship together.
Meet the guys:
| | |
| --- | --- |
| Seth Louey | Mubashar "Mubs" Iqbal |
| | |
I already mentioned Seth, but Mubs is a genius when it comes to development, because he likes to build things like Statamic on the side and is a fixture in Tech Valley's development scene.
Seth got us the comps, and Mubs went to work on a custom WordPress build. We've always been known for the Thesis framework Outspoken Media was originally built on, and it served us well, but we decided on a custom theme and Mubs delivered with some fantastic backend work that will make future maintenance a breeze for the whole team. It isn't realistic that I continue to maintain the site with the help of contractors, especially as the company grows.
We decided not to add too much "new" content to the site, yet. We wanted to release the new brand and theme and see how the search engines responded first–we are SEOs! In the coming weeks, we'll be fleshing out the service pages, the blog categories, the new resources section, and much more (can you say "responsive design"?). So, stay tuned. We've just begun, and we can't thank you enough for your continued support and feedback!
Moving In
In addition to the brand changes, we've got a new office in the works as well. We move in two weeks to 415 River Street in downtown Troy, just a few blocks from the current office. Given the changes the company has been through, it was time for a new start. The location will better serve the needs of our team, the brand, and our focus moving forward with a long-term commitment to our clients and the community. For our local friends and partners, we hope you'll join us for the opening! Details soon.
In the meantime, here are some shots of the office in development:
BEFORE: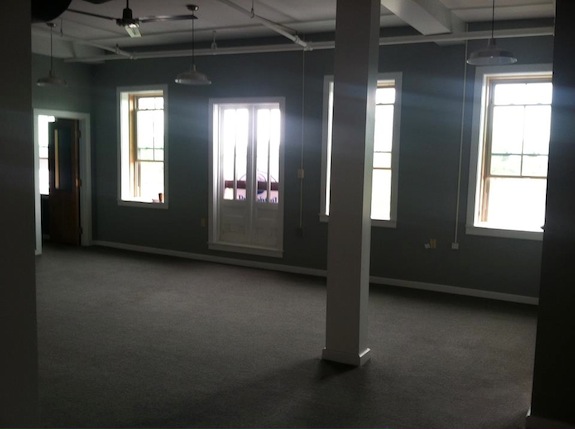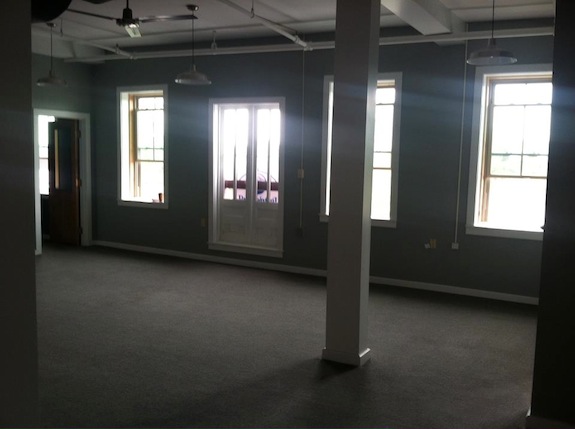 AFTER (in development):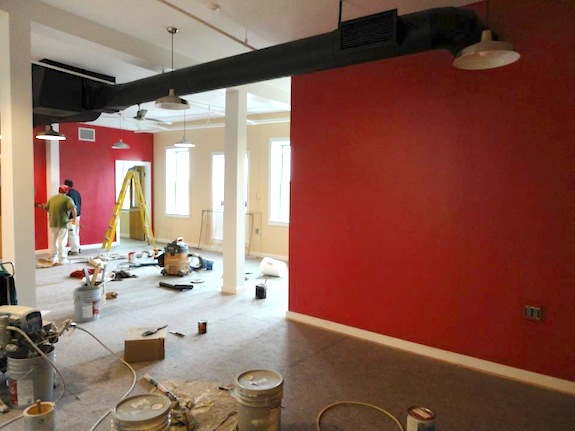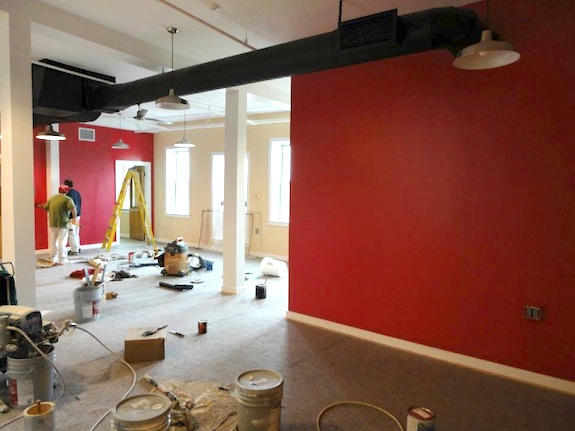 You can view more pics from the process here.
Giving birth to the new brand has been an adventure that we're all proud of, and a massive personal achievement on my end. It's more than a facelift, it represents everything I've worked hard to maintain and build. It's also indicative of the new team and how excited I am to give them what they need to be successful and happy.
Thank you to everyone who helped us get here especially those involved in the process!
There's just one more adventure ahead for me, and it's a game changer: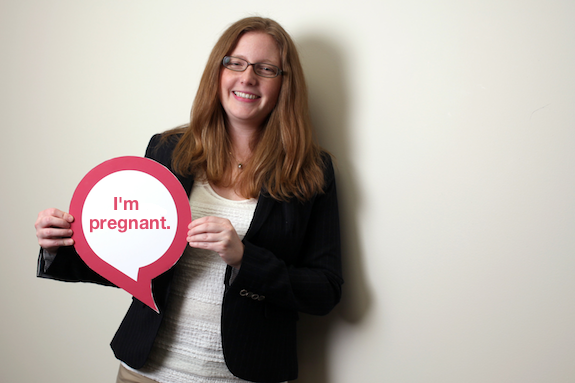 This will be our first, and I'm fortunate to have an incredible husband, family, friends, team, and clients who make balancing work and home far less complicated than I ever imagined it would be. I'm excited to be both a mom, and a business owner who still makes positive ripples in our industry. I want to be a role model to this little person, and show him or her that you can be true to yourself, work hard, and love your family above all else. I hope that one day he or she reads this and feels like I did a good job.
Thank you again for the support, it makes all of the hard work and years it took to get here worthwhile! More to come…