Category: Online Marketing
Oh good, you found us!
If you're looking for a post that's not quite social media, not really branding, doesn't have anything to do with online reputation management and is anything but a usability issue, then it's probably located here in our general Online Marketing category.
The Online Marketing category aims to cover the "everything else" of your search marketing campaign, including press releases, link development, word of mouth advertising, traditional marketing methods and more. This category makes sure you're not forgetting about the tried and true methods for improving your rankings in the search engines. It's somewhere to turn when you need more than just the fancy and flashy stuff.  You wouldn't drop your very best gal pals just because you met a new beau, would you? Okay, you probably would, but that's no way to run an Internet marketing campaign.
If you have suggestions for posts we should do or techniques you'd like to see covered, we challenge you to contact us and let us know. Or, if you want to know how Outspoken Media can help you through our Internet marketing services, contact us about that, too.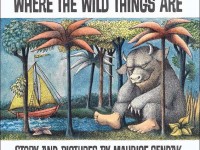 by Pearl Higgins on 01/07/2013 • 12 Comments | Online Marketing


You're working on your New Year's Resolutions, right? Run every day, talk more to distant friends, and stop eating cake for breakfast, right? Let me suggest a small addition to your ever growing list: use good judgment. It may seem obvious, but in our industry good judgment can mean the difference between success and failure …Read More
---
---
---
---
---
---
---
---
---
---