Ever wonder how most of the industry stumbled into this field? I certainly have, because I'm always looking for exceptional team members and scaling digital marketing education in a small agency is one of the biggest challenges I face as a business owner.
Wonder no longer–I surveyed the industry and we had a fantastic response!
Dear SEOs/Marketers, have 2 min to take a quick 5-question survey on industry backgrounds? http://t.co/QFWM1lD3kL TY and plz share!

— Rhea Drysdale (@Rhea) September 24, 2013
How long have you been performing SEO services (for your own or client sites)?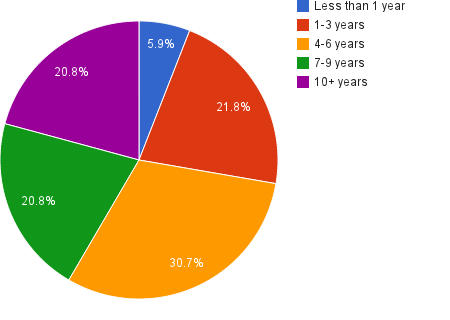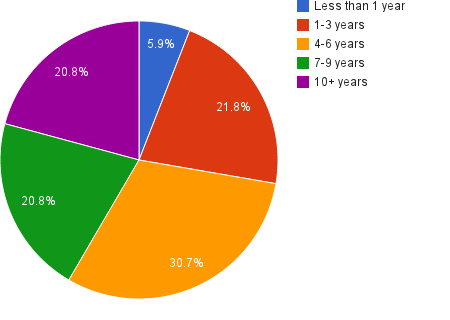 What is your highest level of education?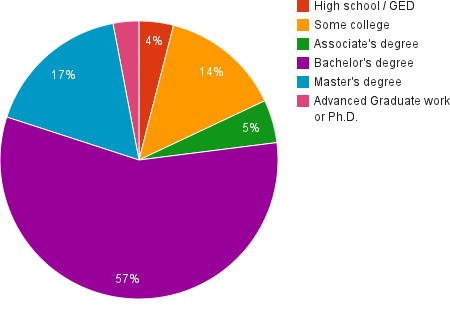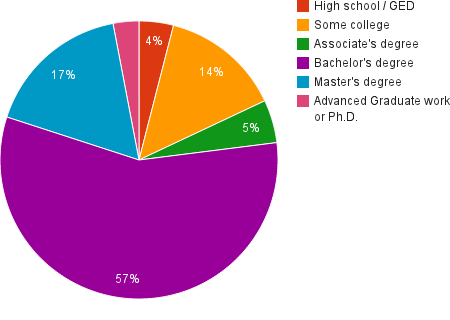 If you received a degree, what field was this in?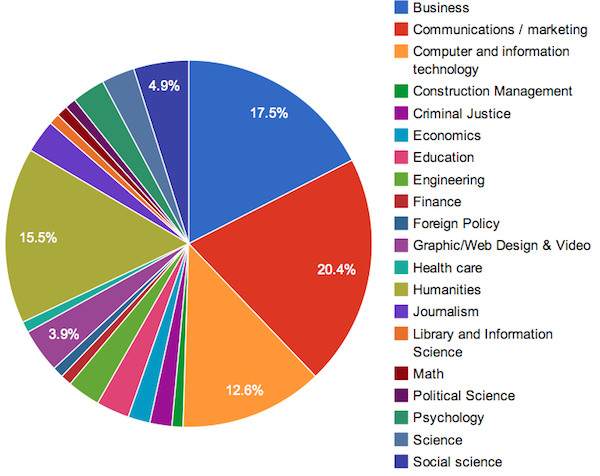 Did you take any online marketing, SEO, digital marketing, or related courses in school?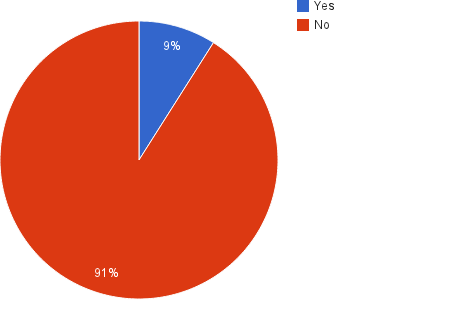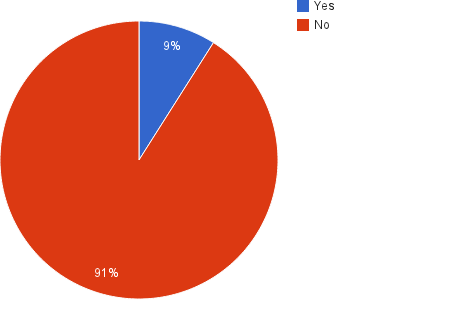 If you answered "yes" to the question above, please briefly describe the course, program, certification, or degree you received training in.
I collected the most relevant course titles, degrees, and classes shared by respondents:
"Digital Marketing" module in degree
Full Sail's Internet Marketing MS program
BCIT – Direct Response Marketing Program
eCommerce master degree
class in eCommerce at Virginia Tech
Internet marketing course (x3)
Digital entrepreneurship
Internet marketing course during MBA (x2)
E-Business during MBA
Postdegree in digital marketing and communication
Digital marketing course
UGA New Media Institute Certification Program
University module on online marketing principles
The best responses that seem to sum up the extent of everyone's exposure to digital marketing and/or SEO during school:
"I took an internet marketing class as part of my undergraduate coursework. It basically involved me going to class and listening to a guy ramble on about his experience running a failed ecommerce website. Dabbled a little in analytics, but didn't learn much."

"I was doing a double major in English and business. I had a single course on online marketing. I dropped out when I realized I could learn more applicable things online for free."

"The internet did not exist when I was in school… cut and paste was done with a scalpel and hot wax."

"Yes, but barely. There was some online media and HTML courses, but nothing directly correlated with SEO or Internet marketing."
What I found interesting is how the comments often led to folks discussing their own independent study:
"GAIQ and GA online study guides & tests; Code Academy html & basic javascript."
What does all of this mean?
Well, I'll talk about it from the point of view of a boutique, digital marketing agency owner:
Clients demand great work, but perhaps even more important is that we stay ahead of the industry when it comes to the services we offer. If I can't find qualified candidates and continually train them, we're going to get left behind as link development or online reputation management best practices evolve. You will, too.
So, do you have your training process worked out? Or, do you have a magical means of finding qualified talent?
After surveying the industry, I was fascinated by the diversity in our educational backgrounds. Yes, there are some common elements, but it's exactly what I thought–most of us fell into this field from other disciplines. Less than ten percent of digital marketers had ANY training on the subject in school!
My takeaways:
The industry is still in its infancy.
It's impossible to create a standard curriculum when search and technology updates happen daily.
We're all on equal footing when it comes to talent acquisition.
And my favorite lesson–in the absence of traditional education, he who trains most efficiently will rise to the top.
That last part is pretty important to me, because I think (vain moment) that I'm a pretty damn good trainer. Don't believe me? Check out the deck I created for the meet up at the end of the post. I'll let my past team members share their thoughts on the subject.
Why does this matter? We're about to ramp up the business heavily in 2014. It's time to scale, and scaling digital marketing education is at the top of my mind, because I refuse to compromise on quality or our custom, in-house approach to the work. Unfortunately, training takes time, but that's time I'll carve out knowing it means we maintain team happiness, client satisfaction, and industry recognition. Hopefully, you're thinking about the same things as a consultant, agency, in-house marketer, or executive.