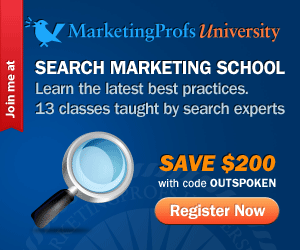 Formal education and SEO training have rarely gone hand-in-hand. The industry is predominantly ruled by the self-taught and in-house trailblazers. The foundation of online marketing is fairly simple with a low cost for entry, but it's the more complex one-of-a-kind problems that give experienced SEOs, link builders and social media professionals a competitive edge. Unfortunately, this rogue attitude also contributes to the SEO industry's reputation problem.
Internet marketing is among the most hated professions, it sits up there with car mechanics, personal injury attorneys and PR professionals. What makes these industries so hated? For the majority, we're dealing with unknown outcomes, high hourly fees and a level of expertise that is difficult to communicate or trust. I'd wager that we trust lawyers more than the others simply because they have at least passed the Bar. This begs the question — should SEOs implement some form of formal education or certification?

Many agree that more education is needed to fix SEO's reputation problem, but how do we teach a subject that is out-dated as soon as written course material is published? My personal opinion is that we have to commit to education as a life-long part of our career. Much like doctors that are required to re-certify and be kept informed of latest industry changes/advancements, SEOs should also invest as individuals.
This is why when MarketingProfs University reached out about their Search Marketing certification, it didn't matter how busy Outspoken Media was, I wanted to be a part of it. Who wouldn't with seasoned professionals like Lee Odden, Maile Ohye, Rand Fishkin, Stephan Spencer, Tony Wright, Jessica Bowman, Janet Driscoll Miller, George Michie, Eric Ward, Craig Fisher, Bryson Meunier and Brian Posnanski all contributing their time and knowledge?
The format is a live, online course from September 15th – 30th with a new class and teacher each day for 30-90 minutes. We give our lecture with slides and then open the class up for discussion. If you can't make one of the classes, you have access to the recordings for up to a year. Course content includes an in-depth look at: Google, Strategy, Keywords, Ethics, Paid Search, Link Building, LinkedIn, Social, Landing Pages, Mobile, Metrics, In-House and Reputation.
Who is it for?
We know that as consultants or in-house professionals, the hardest part of our jobs is not getting results, but educating stakeholders on the importance and prioritization of our work. I'd say that the course is for anyone that requires a strong, general knowledge of the space. It will give you and your employees the tools you need to understand and sell your strategies. I'd also recommend pro-active clients, marketing/PR/social media professionals and marketing execs take a look.
If you register, you'll have a chance to take my class on social media, course details below:
Social Media Tools & Tactics for SEO

Speaker:
Rhea Drysdale—Co-founder & CEO, Outspoken Media
Monday, September 26th — 12:00pm-1:00pm EST

Now that you have a strong foundation in SEO, it's time to talk about social media. What does social have to do with search? A lot! With recent changes in social networks and search engines, social media can have a significant impact on search results. In this class, we'll take a closer look at the ways in which social media influences search, and discuss the tools and tactics you'll need to effectively integrate this into your SEO plans.

You will learn:

How social media can influence search engine rankings
Tactics to help combine social media and SEO
Tools that help you execute an effective SEO plan
You can save at least $200 on the course, by using this coupon code when you register online: OUTSPOKEN
That makes the course $395 for 13 classes (just $30 per course) and you get a certificate of completion in the end which is going to look good to your boss and potential employers.
This is my first time working with MarketingProfs and I've been consistently impressed by their level of professionalism and the expectations they set for course contributors. This ensures that the course material will be well worth the cost of registration. I would not recommend something I didn't believe in. If you have any questions, feel free to leave a comment and I'll address what I can or put you in contact with someone at MarketingProfs to find out more information.
I'll also be at SMX East with Lisa Barone and Danika Atkins this week, so if you're in town, let's meet up! :)