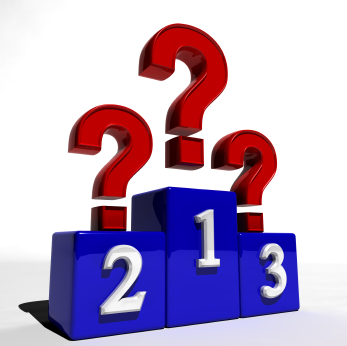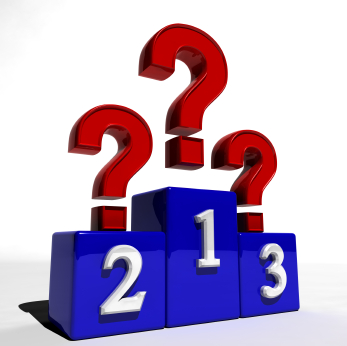 We're back with another information-packed pre-SES Chicago speaker interview. This time we've got something small business owners are going to want to print out and sleep with under their pillow. I tracked down Benu Aggarwal from Milestone Internet Marketing and pleaded with her to give me the dirt on what's hot in local search and what SMB owners need to know to compete in an ever-crowded space. You'll find my interview with her below. If you want more (and you will), make sure to catch Benu speaking on the Local Search Ranking Factors panel happening on Day 3 of SES Chicago.
Say hi to Benu!
Thanks for chatting with me, Benu. Can you give us a brief background on who you are for our readers who may not be familiar with you or your company?
I'm the founder of Milestone Internet Marketing, a leading provider of Internet marketing solutions for the lodging, hospitality and travel industry, specializing in hotels, resorts, bed and breakfasts, restaurants, etc. Milestone has been providing online marketing services since 1998, working with more than 900 hotels, resorts and travel clients. We've seen a phenomenal return on investment from organic local search. That's why I'm so passionate about local – it's an integral part of organic ranking today. The amount of ROI associated with local search is just unbeatable.
You're speaking on the Local Search Ranking Factors, which happens to be one I'm most excited about. Can you give us a taste of what you'll be speaking on and what's new in the world of local search for 2010?
I'll be speaking on a number of important local search ranking factors that are impacting ranking today. Things like Google Places, social media, real-time search, and what role they're all playing. There are lot of things Google Local is updating. What are the things businesses need to be aware of, what are the negative factors, what are the things they can control, how do they leverage between social, local and paid search to leverage their local results?
What criteria is impact local search?
Claiming business listings: Specifically making sure that only one listing is claimed, verified and enhanced.
Citations from relevant Web site: If Yelp, City Search or other sites targeted toward your local customers are mentioning or linking back to your Web site, that can really help with rankings by giving credibility to your business.
Consistent business listings: You want want three different business addresses listed or to have addresses with different phone numbers. You want to make sure it's the same information showing up everywhere.
Getting customer reviews: Quantity of reviews impacts more than quality of reviews. Even though negative review does impact conversion but really quantity of review is a huge conversion factor. Encouraging people to leave reviews online is an important ranking factor for local search.
Map Search: Include a KML file for your business: You want to make sure your business can be properly displayed on Google Earth, Maps, Mobile devices etc. By adding information about your business location in a KML format, you ensure that your business is properly listed on these channels.
I'm always curious to get experts' opinions on this: In the age of Twitter, Facebook, etc, do small businesses need a Web site? What do they miss out on by NOT having one, if anything?
Yes, small business owners do need a Web site. It's one of the ranking criteria, but your site has to be optimized for local search. That means including localized content that uses your geographic keywords, including a local phone number, displaying a real address (not a PO Box), etc. If your site isn't optimized with these things, just having the Web site doesn't have much meaning.
Google is taking some heavy steps to ramp up Google Places and corner the local market. How much attention should SMBs be giving Google Places?
If SMBs can do one thing, they should be taking care of their Google Place page. We see phenomenal amount of organic traffic coming from Google Places.
What 3-5 things should small business owners or SEOs representing SMBs focus on to improve their visibility in local search? What's gaining importance?
Create a Web site that is enhanced for local search.
Make sure your sure Google Place page is enhanced, claimed, and validated.
Use Google Tags [Benu noted she's seen phenomenal ROI associated with these.]
Offer coupons
Link to your other social profiles from your Google Place page. Doing so helps all the profiles to rank.
What's the biggest hurdle you're seeing for SMB owners trying to get their sites ranked? How can they overcome it?
The biggest hurdle I'm seeing with small business owners is making sure their data is consistent in all IYPs and listings are validating in Search Engines. The IYPs are gaining information about your business from all different sources and SMBs need to sit down and say THIS is the information the search engines (and users) need to now about my business. Anything you can do to ensure you have consistent data in the IYPs is going to help your business. Unfortunately, creating reliable listings is at the bottom of most SMB owners priority lists because they're so busy. But you want to be able to rank for your geographic terms in the 7-pack. Not having a site that is optimized for local search is often an education process that many SMBs are missing sometimes.
[Wow, tons of great information. Thanks, Benu. If you're going to be at SES Chicago, make sure you check out the Local Search Ranking Factors panel with Benu and Steve Espinosa.]