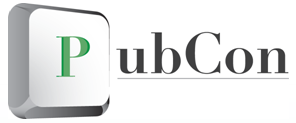 So I'm doing something a bit different this time around. Instead of going into one of the main sessions, I though I'd stumble into one of the Expert Spotlight sessions to hear how one company is "doing it right". Paul Edmondson from HubPages is on hand to talk about how to grow a user generated content community, using his company HubPages, as a mini-case study.  Let's see what Paul learned on his journey and how we could maybe adapt his best practices for own sites.
Up for the challenge? Let's go.
What is HubPages?
HubPages was designed to help everyday experts communicate their knowledge to information seekers while earning an income. It's technology to make it easy to create hubs online. The site was based on sharing rewards with participants (badges + monetary rewards). They've found that a lot of sites miss the mark when they get their initial content created. They're missing out an opportunity to use SEO to drive traffic.
Five Things To Help You Start and Grow
Partner: Like going to the gym, having a partner makes you show up.  You combine different strengths. It's a long road with a lot of success and a lot of failures along the way. Having co-founders to help pull you through those difficult times is really helpful. [As someone with TWO co-founders, I echo a big A-men. I'm pretty sure if I didn't have Rhea next door the first few months or Rae just a Skype call away, I would have just hid under my desk.]
Money: It takes time to build a community. Rarely do you find latent demand in the market for a user generated content service. Without capital, HubPages wouldn't have made it.  How long will your company be able to survive? They raised Venture Capital, which isn't for everybody.
Product: You have to build a good rewarding product that people will use.  Once you start, you'll see customers are using your products in ways you didn't imagine. Segment your customers and cater to the highest value. Watch closely how people use it…might force some tough decisions. For HubPages, they saw lots of people were using their site to create porn. They had to make a decision to go down that road of being a porn site OR cut a large segment of their traffic. They decided to lose the traffic.
Marketing: Establish value metrics – per member, RPM. Test channels. Maximize channels that produce.
Everyday: Take care of your business. Treat the community well. Enforce rules. Show up every day. Improve.
Some questions from the audience:
What channels are best to get new users to your community?
The best channel is blogs – writing blogs, community blogs, etc. AdWords has been the single most scalable channel, but not the best for getting users.  [Interesting.]
As you acquired users, did you invest mostly in SEO, SEM, etc?
The budget for marketing is almost all into SEM, banners or micro-channels. It's geared toward acquiring offers. They didn't want to create just another user-generated content community. They wanted it to be around commercial intent (focus, POD!). They thought by sharing revenue with people it would bring people toward what they're interested in. That was their formula from the very beginning.  In turn, HubPages monetizes fantastically well.
How much is your average author making per year?
It ranges from $0 to $15,000 a month.
How did you get the first 500 authors onto the site?
They started it with friends and family. They got a little big of press and got in some of the blogs. They had 1500 visitors their first month. Their family and friends helped to create the initial content on the site.
What tips would you give someone who wanted to start a UGC site?
Finding the co-founder is a big thing. Also, the space you decide to do it in his material. You always hear "it's all been done", but there's tons and tons of opportunity. Give yourself 24 months to keep working on it. Time is really the big thing.
Some good information to reflect on if you're trying to make a business out of creating content.