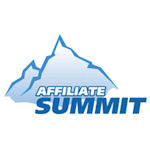 Good afternoon and happy Sunday!  We're coming to you live from Affiliate Summit East where I'll be hanging out through Tuesday.  This is the place you'll want to visit for liveblogging coverage and updates from the show. So just keep hitting refresh and we'll keep you informed and entertained all day.
Up first we have James Martell who's going to teach us a thing or two about growing your business through outsourcing. Is that like delegating?  If so…oh noes. I hope there's no fisticuffs.
Problems to Outsourcing
Problem 1: No Money
He was annoyed with life. He needed a way to make some money. They didn't have a lot of money for outsourcing, which didn't really even exist at the time.
Problem 2: Very Expensive
It was expensive to design a Web site. Audio was expensive.  He couldn't afford it
Problem 3: Not Web savvy
If you need a plumber, you'd hire a plumber from the Yellow Pages. There were tons of them. If you needed a carpenter, it was easy to find one. When he started there weren't many people to help him with Web stuff.  He then tells a story about when he finally had money and his wife wanted to buy a leather couch and love seat.  He wanted to save that money for the business.  He said if she wrote articles for the site, he'd buy her a couch. It was a great way to get her involved. Heh.
In 2004 he learned about Elance – there were tens of thousands of writers available to hire.  Once they focused on Elance, they could work more ON the business instead of IN the business. Now when he logs into his computer he's not doing it to do the work. He's logging in to make sure his service providers have everything they need to do the work.  Elance changed the way he does business. [James gives us a walk-through of the Elance system.]
Do what YOU do best and outsource the rest. All the work they do in their business is to organize it so they can pass it on.
Tip 1: Don't assume it will be too expensive
It's a lot cheaper than you think and you can negotiate it down.
Tip 2: Clearly describe your projects
People will bid on your project regardless if you describe it. However, you're not going to get the same quality back.   Let the writer know who he/she is writing to and what they're writing for.  His wife creates a visitor profile to hand to freelancers.  She also creates a page or two for each page she wants written giving them the primary keywords, the anchor text, any notes, etc.  This gives them a format to work from. It may seem like a lot of work (it is) but it ensures you get back the right quality.  The writers also love it because they know exactly what they're in for.
Project: News Blog
They use a writer spec to design specifications that they can hand off to writers.  The spec includes an introduction to him and the project, important points for the writers to focus on, sample work order, keyword rules, etc.  As a writer myself, I respect the hell out of that.
Project: Flash Video
He wanted a video created for his super bootcamp. These can get pretty expensive. He does it for $200-$300 with an editor on Elance.  He gives them a clear description of what they're looking for.  He writes a script and does the narration. Inside the narration, he inserts the jpg file path so that he knows where to put the transitions.
Tip 4: Use the Escrow
Between Elance, you and the service provider. It creates a system for payment based on activity.
Tip 5: Set Milestones
Helps to keep things moving down the track properly.
Tip: 6: Initiate Conversation
Tip 7: Answers Messages
Elance has a great messaging system. It doesn't come into your inbox or email.
Tip 8: Pay Quickly
Not surprisingly, people like doing business with those that pay quickly. Do it. You'll get more bids.
Tip 9: Build Your Team
As you're in the system you'll find people you connect with. Keep using these people and build your team.
Tip 10: Build Your Feedback
Similar to eBay feedback.   Good testimonials will ensure you get more bids.  Also listen to your feedback to find things you should be improving on or where you're doing well.
Power Tips
Power Tip 1: Live (and Die) By The 15 Rule – If you're stuck for 15 minutes, take the next 15 minutes to post it as a project on Elance.
Power Tip 2: Post Long-term Projects
Power Tip 3: Work on your business, not in your business
Hmm, that was quick. Hopefully Elance gave him a commission on that one…