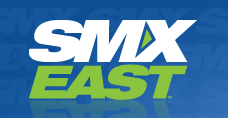 We made it! One more session to go before we can crown ourselves Superiorly Smarter SEOs. To finish things off, Matt McGee is moderating Vanessa Fox, Max Thomas, and Marty Weintraub.  With Marty on this panel, it's a good thing I had that donut for lunch. I'll need my sugar high to keep up with him.
First up is Vanessa Fox.
One problem with ranking reports beyond just personalization is that it's just the tip of the iceberg and there's so much you can't know by looking at them. If you're not ranking well, why aren't you ranking well? People assume it's a penalty and focus on the ranking-specific issues, but maybe it's a crawling problem.  Or something else. If you're just looking at ranking, you'll never know. Ranking alone doesn't do you any good. You want the traffic and then you want someone to DO something on your site. A bunch of what she's going to show us uses Google Webmaster Tools data.
[There was a whole section here I totally blanked on while I furiously texted someone to try and find my glasses which I misplaced in the Speaker/Press room. The result was I missed the information and I still don't have my glasses. Blogger fail.]
When I clued back into the session we were talking about Crawl/Indexing Investments and some tips on what people can do.

Look at the top URLs report from Google. If all your profile pages are under My Profile Pages you can aggregate that.
Log File: See if you have a canonicalization problem. Watch the server logs to see if it gets fixed so you can give the developers a much more immediate fix.
Response codes for the folders: Find redirects you need to switch and see where problems pop up.
Keyword Ranking
She doesn't look at keywords. She looks at people and tasks they're trying to accomplish. It goes back to personas [check the liveblogging coverage for that session from Tuesday].  It helps you create clusters of keywords to go after.  Take the GWT data and cluster your keywords the exact same way. Use your regular expressions to help you put them together. Instead of saying how well did I do for the term, you ask how well you did for the task of people who want to do yoga at home. If you've invested a bunch of energy in a category, you can see if it's paying off.
They take the Google Webmaster Tools Query Reports, run regex against the CSV and end up with categorized queries. They don't have to look at the queries individually. From there they put it into a report to check impressions, CTR, average position, etc. Tie that in with your behavior on site and conversion data.
If you start grabbing data from Google Webmaster Tools by category, then you can predict how much traffic you'll get from a new category by looking at past CTR.
Next up is Marty Weintraub. He's going to talk about Facebook Ads, Search and What's Important.
Oops. He has the wrong deck so we're just going to give them a minute to switch it over.
Entertain yourselves. If you know any good jokes, now's a good time to dig into them.
Think of SEO in terms of organic impressions and then look at CTR, either on the site- or keyword-level by exporting the CSV or scraping Webmaster Central. Once you do that, pick any conversion metric and see how many times it showed in the SERPs, how many times it converted, cost and CPA. The organic impression piece is a mix of technical and semantic SEO. The site-wide CTR is technical SEO because you need to be higher up in the SERPs but it's also marketing.
Remember marketing?
Think for one second.
His looks at his Title tags as an advertisement in the SERPs. If you want to boost CTR, write an advertisement that is optimized for your keywords. When you're looking at metrics, don't forget to look at organic CTR. You should also be looking at impressions, keyword diversity, CTR, etc.
Now that you've improved the SEO situation by taking care of the technical and semantic SEO, KW diversity and you've rewritten your Title tags you can work on site-wide conversion.
When you're measuring SEO and you're constructing KPIs you're looking at basic things. You're looking at what people look for when they are and are NOT talking about your brand.
From there, you should also be looking at:
Conversion
CPA Distribution Factor
Engagement/Traffic Attribution
Impressions
Outbound to Social
Site Links
Universal SERPs Prominence
Engagement/Attribution
Visibility
Then take that whole mess and matriculate it by Geography, day parting, loyalty, KW diversity, and referral diversity.
Next up is Max Thomas. Matt McGee has nicknamed him Max Thunder. I like it.
When you're dealing with individual proprietors it's pretty easy. You can show them more data and go more in-depth, but sometimes you're dealing with a multi-level client who has to report up the ladder.
Rule of Thumb 1: Ask how you empower the director
Rule of Thumb 2: Make it easy for them to convey what's happening. Don't wait for them to tell you. Figure it out. Ask Questions
Don't use any SEO/SEM mumbo jumbo. Have reports that make it easy for them to understand what's working, what's not and where to focus resources.  How do you make a connection from SEO/SMM to the conversion and how do you explain it so they understand? When you're explaining something to someone higher up, do not highlight their LACK of digital knowledge or they'll tune out.
Goals vs Metrics
Sales
Online conversions, signups
Phone calls if dynamic call tracking
Define them
Put a monetary value on them
Make this a priority before starting any campaign or client relationship
Define the goals upfront. What to do when we can't track a conversion
Set at least one goal
Use a prospect metric
Metrics
For example, branded vs nonbranded search, traffic by keyword
One report does not fit everyone but they like having a 1-2page executive summary and then added a section on KPIs/Metrics.
Exec Summary
What are your goals
How are we achieving them
Did we reach our goals
Key Takeaways
Recommendations going forward
Use straightforward charts and graphs
And that's it from me for SMX. Hope you guys enjoy the coverage and we'll be back next week.