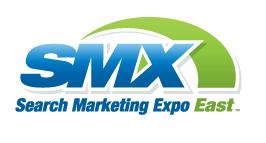 Are you ready for some liiiiiiveblogging!  It may be a rainy Monday but all is right with the world here at SMX East.  The next few days will be jam-packed with conference coverage and antics so I hope you're stocked up on vitamins and coffee.   To kick things off we have a killer local panel to tell us about the local/mobile/social crossover happening in search.  Presenting together are Gillian Heltai and Greg Stewart.
Local search is increasingly driving local behavior.   Greg says his company wanted to study the ROBO effect – Research Online, Buy Offline.  They wanted to know how consumers went into the marketplace and used local search in their research for products. They partnered with comScore to help make that happen. He's going to talk about the findings of the study they performed together.   This going to be FILLED with data, so let's jump right in.
Study Objective: To understand the use and value of IYP, Print YP, online and mobile search in the consumer shopping process for local information.
They conducted the survey via two methods:
Consumer Survey
Email invitation to participation in the survey.
Online survey structured to take approx 15 minutes to complete.
~4,000 completed responses collected and grouped into three major site categories.
Observed Online Behavior
Online behavior was based on a sample of one million consumers who agreed to have their online searches monitored anonymously.
Definition of Local Search: Local business information includes details such as the business name, phone number, address, hours of operation, specials, promotions, products carried, payment types accepted, etc.
Search Trends
US Search Growth
As of June 2010, they observed just under 25 million total searches, indicating a 14 percent growth year over year.  What wasn't increasing was the number of searchers.  That stayed the same.  What grew was the number of local searches.   The search process is not as efficient as it once was. The engines want more searches because that's good for them. But that means they may be making the process a little less efficient to drive up the number of searches performed.   Also, where people are searching is a little different from a few years ago. Just things to keep in mind.
Growth from search engines are being outpaced by non-search engines (22 percent growth by sites like Facebook, compared to a 9 percent growth for search engines).  Non-search engines show strong yearly search growth from June 2009, with leading growth rates for Facebook and Amazon.  Facebook now gets the same number of searches as eBay.  With the Facebook redesign, they put their search box front and center. That has really increased the number of searches taking place on the site.
A lot of things happened in 2010 that are important milestones but not represented in the data yet:
FourSquare launched in March 2009
Google Places launched in April 2010
Twitter launched Places in June 2010
Facebook launched Places in August 2010
Everyone is going after that local marketplace.  The local space is really, really important and the big names are chasing it.  They expect the late 2010/2011 are going to be banner years for local. As local heats up – Google is making strides to own the local search space. So is Facebook.
Where is the first place someone will go when looking for local business information?  This is users primary source.
33 percent search engines (up 2 percent)
23 percent Print Yellow Pages (down 5 percent) [Still? Really? Who ARE these people?]
22 IYP Yellow Pages (up 1 percent)
13 percent Local Sites (up 1 percent)
9 percent Other like mobile, social (up 1 percent)
[Mobile looks really low because it's not a primary source. That doesn't mean people aren't using it.]
Consumers in all age ranges now prefer to go online first when looking for local business information. 81 percent of 18-34yos go online first, 69 percent of 35-59yos.
Consumers reference up to 7.9 percent different media sources prior to making a purchase.
After referencing a search engine,
44 percent reference to the Yellow Pages
38 percent local search sites
19 percent Newspapers (offline)
14 percent cell phones
Only 14 percent are NOT using a secondary source.   That speaks to the fragmentation. Just looking at the primary source isn't going to give you the information that you need. You have to look at where they go second, as well.
After referencing a Print Yellow Pages
41 percent Search Engines and IYPs
32 percent Local Search Sites
23 percent Newspapers (offline)
14 percent Directory Asst.
Only 15 percent are NOT using a secondary source.
Search engines (76 percent) and print directories (67 percent) remain the top combined primary and secondary sources of local busing information. However, EVERYTHING is up, except directory assistance. When looking at the YOY growth rates, it's easy to see the growing importance of local mobile and local search search.  Cell phones has a 40 percent growth, social had a 28 percent growth.
Local sites now claim two-thirds of IYP/Local searches, growing from 51 percent to 68 percent YOY. This large growth is mostly due to ongoing development of Google Maps' and Bing's continued expansion.      Although both Google and Bing have shown significant growth from 2009 to 2010 – Google is clearly the category leader with 41 percent share.  But there's a lot of growth still happening in the smaller areas.  Bing was 4 percent in June 2009 and is now up to 11 percent.
Here's a complete breakdown:
Google 41 percent
Bing Maps 11 percent
Yahoo Local 10 percent
SuperPages 9 percent
YP.com 9 percent
Yellowbook.com 9 percent
Mapquest 6 percent
Dexknows 1 percent
Yelp 1 percent
On social networking sites, local business information is frequenly found on company brand pages and through recommendations from friends.  How are they finding the information:
56 percent Company Pages
55 percent Recommendations
48 percent Promotions
43 percent Ads
42 percent References (things like FourSquare, where there's a display of it up on a wall)
35 percent Apps
25 percent Consumer Reviews
Importance of local business information offered on social networking sites.
69 percent say they're more likely to interact with a local business and use a local business if they can find them on a social networking site.  That's a huge differentiator.
81 percent say its important to respond to a post.
78 percent want to see promotions.
74 percent want regular posts.
66 percent want to see pictures.
We're starting to see a voice develop between brands and location. They have to have authenticity.   It's about communication and creating a dialog. You need to respond to posts.
Usage of consumer ratings and reviews:
60 percent of the general public say ratings and reviews are important, 22 percent actually use them.
78 percent of social networks say ratings and reviews are important. 49 percent actually use them.
71 percent of mobile users say ratings and reviews are important. 40 percent of them actually use it.
What does that mean? We need to encourage people to leave reviews and that may mean telling them how to do it.  You have to aggregate the content. Social networkers and mobile users are more likely to use and leave reviews than other people.
Post-search – the majority of consumers contact a business offline.  Mobile and social network users are more likely to continue to research offline and online after their initial search. 2010 experienced a notable increase in additional research, from a friend and family member to other offline methods of research, specifically printed directions
1 out of 6 searchers are NOT satisfied with their search results.  Social networks are dissatisfied as a result of not be able to find the business they were searching for as well as the accuracy of the data found.  Mobile users cite that there were not enough businesses listed. [LIST YOUR BUSINESS, PEOPLE!]
The breakdown for dissatisfaction:
Couldn't find the business:
46 percent social networkers
16 percent mobile users
36 percent all
Information not in an orderly format:
0 percent SN
5 percent MU
21 percent all
Business information was incorrect:
24 percent SU
23 percent MU
16 percent all
Social networkers and mobile users are more likely to contact multiple businesses than the average searcher. They're also more likely to make a purchase than general searchers (67 percent social networkers, 70 percent mobile users).
Mobile Search Trends
Mobile searchers are ready to convert so it's important to learn what's driving them to making purchasing decisions.  Smarter phone users are 3xs more likely to conduct via their phones.  Mobile searchers still prefer to search via their browsers vs. other methods.
59 percent of smart phones users search on their phone
23 percent of users on "standard" cell p hones search.
Where are they going?
58 percent browser
28 percent direct assistance
6 percent text
7 percent local phone applications
Smart phone people are NOT representative of the target audience. Remember that.  Most normal people are still using standard cell phones. We're just overly geeky.
Overwhelmingly, the preferred mode to access local content remains the mobile browser, with over 29MM users in June 2010.  Downloaded applications once again shown the greatest growth in popularity, with 61 percent more users accessing local content via applications YOY in June 2010.  If you're going to into the mobile space, you need to do it in the browser AND via an application.  You can't pick one of the other yet. Over time, unless your application is super sticky, you're looking to aggregate both experiences.
Among the various local content categories, the number of people accessing restaurant information and maps saw the biggest increase (over 45 percent), followed by online movies and online directories (42 and 25 percent respectively).
Summary
The majority of local business searchers are now conducted online. 70 percent cited a Web site as their primary source of research, up 7 percentage points from 2009.  Althought traditional channels like printed YPs have dropped in usage as a primary source, their usage and value remains strong as a secondary source of local information.  However, a well diversified media mix must now include social and mobile marketing.
Double digits in growth usage.
Higher propensity to make a contact and purchase post search
Growth in Smartphone adoption and usage of ratings and reviews
Post a local search, consumers are more likely than general searchers to make a contact or purchase. In the absence of a successful search 1 out of 3 consumers abandon their search.  Seventeen percent are dissatisfied with the information provided when searching online or via mobile for local businesses.
To download the full whitepaper – go to www.localsearchstudy.com.
And that's it. Wow. Talk about hopping right into the good stuff.  Awesome panel!