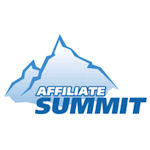 Oh, hai. How's your afternoon going? My Dell just spent the past 20 minutes as a dead black screen.  There were tears. And screen flicking. And frantic BBMs to Rae screaming MAYDAY, MAYDAY. Sigh.  It seems to be semi-running now so lets just cross our fingers. When I get back, I'll be crossing a sledehammper. Straight across my laptop.
Up on stage we have the awesome Wil Reynolds to chat about link building.  My history blogging Wil reminds me that he speaks really fast. This should be fun.
Wil says we all know Matt Cutts. [Hi Matt] We're used to Matt telling us to build great content and that you'll get links. However, that's not really true. What Matt says is only PART of what's going to give you success in your link building.
Fallacy of Authority Links
Wil talks about one of his clients. They have links from the New York Times, Cosmo, Oprah Magazine, etc. All this and their rankings did not move.  Wil tweaked the anchor text, socially promoted the pieces, etc. They were following the rules and doing everything they were told to do and they saw nothing. The large press mentions failed because they do a horrible job at archiving. By the time the spider gets to the page where you have the link, it's not doing much for you.   They also paginate the heck out of the articles. The put links to only their own stuff.
Everyone is saying that if you build authority links and make connections, you'll be blessed.  He's saying that's not true and someone needs to tell that story.
They did not do a good job of having their client connect with people in the social landscape.  There was a lack of pre-reciprocation. They didn't do things for people before they needed their help.  He asks what have YOU done for other people (not just your friends) before you needed them to do something for you? Don't wait until you need the promotion of your work before you reach out to other people and make connections. He calls that building up your karma bank.
How to help people…today
Search.Twitter.com:  Search for keywords that you're interested in.  Connect with people. Or you can be a little bit more sneaky about it.  Take a competitor name and drop in words like "frustration", "sucks", ":(". This is a great time to get in front of someone because that person is pissed off with your competitor.  Promote them and RT their stuff.
RSS + Greasemonkey script: Use the plugin that shows Twitter results above your search results so that you don't have to manually go to Twitter Search.
Before you need RTs, links, social pushes on your content, help others out. You'll be amazed how often people will come and rally for you if you've helped them.
Garrett French recently wrote a book on link building. Wil's not an affiliate for the book (or anything). He's trying to be angelic and share it with us. That book blew his mind when he read it.
Don't ask for RTs and promotion. Make real relationships. Asking your friends to promote your stuff when it's not worthy is crappy.
Now let's talk about the wins
Do you know what kind of links you need to win? There are different kinds of links
Press Release
Anchor Text
High Authority
Homepage
Articles
Reciprocals
Sitewides
Directories
Guest PostsForums
What are the competitors outranking you using to do it? If you don't know, you should.   Do you do all of them and pray something works? You want to know what actually works for you.
Success 1: Analyzing the ranking factors of the top 10 sites ranking above you.
Majestic SEO: He likes the tool. He likes that if you drop in a couple of domains it will show how your link building is going compared to your competitors. It will show you the gap and where you're getting beat to give you the difference between where you're ranking compared to others.  It will also show you bumps that you can reverse engineer to figure out what happened that caused that bump.
The hard way:
% anchor text
exact anchor text
phrase anchor text
domain age
delicious tags
avg domain authority
# of links with PR over 6
His tool of choice is Open Site Explorer (partially free) but it's not the tool that matters its if you see what HE'S sees when you use it.  You have to analyze the information you're getting back. For example, if he sees a number of directory links are helping someone rank above him, then maybe he has to up the heat on his directory links.   You want to look at your competitors' top pages – which ones are getting the most links?  It will help you see the types of content or keywords that are most valued.
When doing backlink research don't include the 800lb gorilla (Amazon.com) or exact match domains.  You're not going to learn a lot because Google gives them a big bump.
Are you trending out your % of targeted anchor text vs the top 10?  He has a client who is at 29 percent the average of the top 10.  That's unnatural.
How do I know what's unnatural?
Pull the data into excel
Run a phrase match on your targeted keyword
Calculate the % of overall links
Compare your site vs the top ten
Compare your site vs the av of the top 10
You do this for the percent of anchor text, raw # of links, root domains/links, etc.
Tips on how to get anchor text
build a microsite named with your targeted anchor text
build a widget
buy a domain with the exact anchor text and move your site
Success 2: Finding broken link images
They have a client in the termite space.  He googled "Termite Resources" and used a FF plugin to check the page links.  Whenever someone is linking out to a public resource, you can email them and point them to the new link for the broken page [be angelic].   Once you have that page, you can look for everyone linking to that page.
Another thing you can do is rebuild the resource, alert people linking to it, and tell them about the new resource your built to help update it.
Success 3: Sloppy Competitors
Go to page 10 or further and make note of who's raking there. Put those domains into Open Site Explorer and analyze them.  These are often the people who gave up on site optimization, however, there was once a TIME when they WERE creating great resources. You can rebuild them and contact everyone who linked to the original resource.
Go into Open Site Explorer and look for 404 pages to rebuild their content. Then contact the webmasters and tell them about your resource. There are lots of people who start off with fire and passion and then give up.
Resource Lists/Directories
DMOZ
Yahoo Directory
On topic directories
Find opportunities with Google Suggest
Use it to look at existing results and see what's coming back.  This can give you content development ideas.  You already know what people are searching for the most because Google is telling you. The one caveat is that it will take into account your previous searching history.
Building a link plan
Create a plan for yourself with check lists so you don't get busy with other stuff and forget.
Stop Building Links
Sign up for Open Site Explorer
Sign up for Majestic SEO
Get a book on Excel
Aggregate your competitors top metrics
Create graphs/conditional formats to alert you to trends
Start finding industry sites that have broken links
Look for unnatural link building patterns
Review your competitors top best links magnets
Use Google Suggest to find content opportunities