Where are you headed this fall? If you're anything like the Outspoken Media team, you're eagerly anticipating Pubcon, SMX East and other events that are fast approaching.


First things first: September 25th is the iAcquire meetup in NYC, where Rhea will talk about scaling digital processes. She'll be speaking alongside Joe Griffin, Chris Le and Cindy Nieves Boynton. Check out an interview with the speakers and preview below.


SMX East is practically in our backyard, taking place October 1-3rd; Pearl and Rhea will be there. If you register for SMX East before September 30th, you can save $100 and there are free Expo+ passes available.
Rhea will be moderating for:
Think You Know Good Content? Fuggedaboutit. Here's What Really Counts (#smx #24A) (10/2, 4:45-5pm) with speakers Eric Enge, CEO, Stone Temple Consulting; Heather Lloyd-Martin, president and CEO of SuccessWorks Search Marketing; and Amy Vernon, head honcho at Amy Vernon LLC.
Rhea will also be Q&A moderating for three sessions in the Business Issues track:
Prioritizing Your Search Marketing Efforts (#smx #21B) (10/2, 10am-10:45), with speakers Andy Atkins-Kruger, group CEO for WebCertain; Mikkel deMib Svendsen, creative director for deMib.com; and Sean Quadlin, senior account manager for Hanapin Marketing;
Choosing A Digital Marketing Agency (#smx #22B) (10/2, 12-1:30pm), with speakers speakers Andy Atkins-Kruger, group CEO for WebCertain; Karen Burka, senior consultant at Digital Marketing Depot; and David Roth, vice president of marketing at Realtor.com; and
Scaling Your Search Marketing Efforts: Agency Edition (#smx #23B) (10/2, 2:45-3:30pm) with speakers Marc Poirier, EVP of Acquisio; Wayne Sleight, director of client services for 97th Floor; and Phillip Thune, CEO, Textbroker International; and
Oh, yeah, and she's speaking, too:
Conversation: Where's SEO Going In 2014 (#smx #32A) (10/3, 10:15-10:45am), accompanied by consultant Greg Boser; Duane Forrester, senior product manager at Bing; and Brian White, program manager, search quality, webspam, Google.
We'll be doing press coverage, so be sure to follow along while we're there.


Heading to Pubcon? We'd love to see you, or meet you if we haven't yet, so look for Pearl, Sean, Philip, Amy, and Rhea (and perhaps an appearance by baby Liam).
You'll find Rhea, beginning on Tuesday, Oct. 22, speaking at the following sessions:
Reputation Management: Monitoring your brand online (Tuesday, 10/22, 11:30am-12:40pm), with Michael Streko, co-founder and owner of KnowEm, LLC; and Melyssa St. Michael, vice president of search and emerging media for Rockfish; and
Real World Low-Risk High-Reward Link Building (Thursday, 10/24, 10:20am-11:30am), with Russ Jones, chief technology officer at Virante, Inc.; and Dixon Jones, marketing director at Majestic SEO.
And, Rhea will be moderating:
Interactive Site Reviews: Focus Brand & Reputation Management (Tuesday, 10/22, 2:35pm-3:34pm), with speakers Dwight Zahringer, CEO of Trademark Productions, Inc.; Tony Wright, CEO and founder of WrightIMC; Andy Beal, CEO of Trackur; and Michael Streko; and
Finding & Engaging your Brand Influencers (Wednesday, 10/23, 11:45am-12:55pm), with speakers Adam Proehl, managing partner of NordicClick Interactive; Matt Craine, owner and president of MattCraine.com; and Chuck Hamrick, outsourced program manager for Hamrick.Biz.
But really, it's a busy schedule, so if you're going to be there, please contact us ahead of time so that we can set up a time to talk.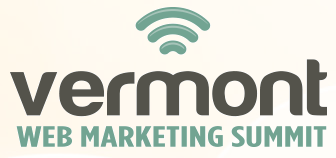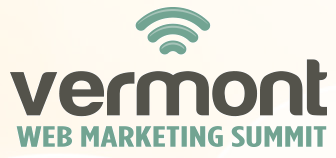 Finally (for now), have you been to Burlington, Vermont, lately? If not, you're missing out on a great town, and I imagine it's especially beautiful there in November. So, don't miss out as Troy represents at the Vermont Web Marketing Summit on November 14th. If you register before Oct. 7, you get the early bird special, so act fast! Rhea will be speaking, along with Matt Gerrior from Greane Tree Technology, also in Troy.
If you're not going to be joining us in person but want to follow the live updates, subscribe to the blog or follow us on Twitter. See you soon!