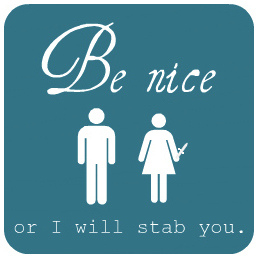 Holy Weekend, Guys! Before we hop into the Weekend Links, I want to say thank you to everyone who commented on the blog this week. On Thursday I issued a challenge for lurkers to speak up and make their presence known. And did you ever!
I'm still reading through all the great thoughts you left and will be responding as I go through them.  But thank you to everyone who dared to get outspoken this week and helped create a power discussion. Your star power is amazing.
Okay, go get that coffee now. It's time to share some fun links. As always, if something caught your eye, please share it in the comments.  Oh, and can you do me a favor and stand up as you read this? I'll explain why in a little bit.
Okay, those are mine. Now it's your turn. Whatcha got?  Tell me or I'll send this growling bear after you!