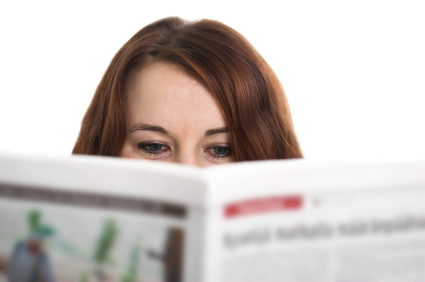 Hey, Happy Monday. There's a lot of really cool stuff happening in our little corner of the Internet lately. If you haven't seen it, here's some stuff for you to check out and maybe get involved with. If there are any other surveys, contests or things you think people should be aware of, feel free to drop them in the comments. And yes, self promotion is fine. If it's cool, share it. If it's not and you share it, we'll make fun of you in the comments.
Here are the things I think people should be aware of:
Take the 2010 SEOMoz Industry Survey
Yo, Data Nerds, SEOmoz needs your help. Actually, the industry does. Last week Rand Fishkin blogged at SEOmoz about the 2010 SEO Industry Survey he sent live and he's looking to get your help answering a few questions. By taking a few minutes out of your day, SEOmoz hopes to learn:
Who are the people in the SEO community?
How do they learn about SEO and sharpen their skills?
How are companies embracing search marketing?
Which tools and tactics do people in the industry use to support their SEO and social media efforts?
If you can, head on over to the survey and help the Mozzers out. It's painless and SEOmoz promises to share the data they get with the industry. So go make your industry footprint known and take the 2010 survey. There are also prizes if you completely don't care about the industry and just want a chance at an iPad or some sweet SEOmoz attire. Your 2010 census didn't come with a possible ninja shirt, did it? No? I didn't think so. This does.
New Social Marketing Analytics White Paper

While getting involved in social media is great, actually tracking and quantifying what you're doing is oh-so-much-better. Unfortunately, placing trackable metrics on social media activity is something many businesses continue to struggle with it. In fact, according to a new white paper, most marketers can't even agree on what social marketing analytics even means. Ouch.
Our friends at Web Analytics Demystified and Altimeter Group put together a new white paper on social marketing analytics to offer some recommendations on how business owners can and should be measuring social media.
The white paper looks at it:
Defining social marketing analytics
Available social marketing analytic vendors
A new social media measurement framework
Proposed social marketing KPIs
…lots more juicy stuff!
I was lucky enough to be one of the folks consulted on the report, so it was exciting to see some of the findings that were released. If you're doing ANYTHING in social media (and how could you not be today?), I recommend you go download the white paper and check it out. It'll help you sound smart to your boss.
Bruce Clay Inc.'s Small Biz Discovery Contest
It hasn't gotten much promotion lately, but Bruce Clay, Inc. is offering a free pass to Search Engine Strategies San Francisco [scroll down to the contest] for the best answer to the question:
"What one recommendation would you share with small business owners to improve their online presence?"
Participants can focus their answer on SEO, PPC or Social Media. Or, you can submit three separate entries to hit each one. It's your call. Either way, this is a nice opportunity for a small business owner to get themselves a pass for the big SES show taking place in August and to attend Bruce Clay's SEO ToolSet training in either Simi Valley or Long Island. You'll still have to cover your own airfare (as far as I can tell), but the knowledge you'll get in each help you recoup that cost. Also, you never know who you'll meet at SES.
If you want to get in on the action, BCI will be accepting entries starting May 1 (that's Sunday) and you'll have until May 31 to get them in. Voting starts in June and winners will be announced in July.