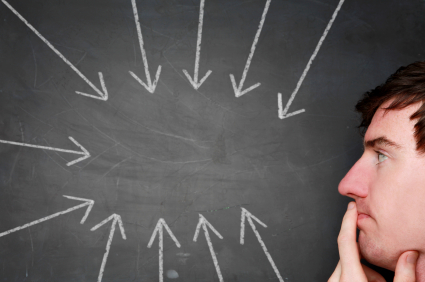 Having to pick a dedicated social media tool is increasingly becoming something us marketers have to worry about. With so many tools on the market, some paid and some free, some old and some new, how do you decide which one will best meet your needs and give you delicious, usable data? Well, you start by asking the right questions so you can gather your intel and make an informed decision. Here are some things you may want to think about when trying to decide which social media tool your company wants to go steady with.
What are your goals for the tool?
Okay, so you want to start using a social media tool, right? Well, for what? What do you need the tool to do and how will you be using the information it gathers? Will you be using the tool for brand monitoring to find customers talking about you or to locate possible online reputation management issues? Will you be using the tool for competitive intelligence reasons, trying to see how your brand is doing against competitors? Are you looking for more information about your industry in general? How do you need this tool to help your business? Once you know, you can narrow in on the tools that specialize in just that.
What are you specific requirements for the tool?
Everyone is going to need a tool that does something or specializes in something different. If you're going to be working in a team, then it may be really important that you can get multiple user profiles. If you're a one man shop, then this probably isn't an issue for you. If you're a larger brand, you may want to find a tool that will offer unlimited searches. If you're a small business owner, then you may only have a handful of terms that area really important to you.
Some questions you'll want to consider:
How many user profiles will you need?
How many searches will you be running a day/month?
How frequently will you be creating reports?
What format do you need reports in?
How accessible does the tool make the data? Is there an easy-to-find dashboard or are you going to be hunting for information all the time?
How often do you need to be notified of new mentions? Weekly? Daily? In real-time?
How narrowly will you have to filter the information?
What type of information will you be collecting?
The bulk of your decision-making will come from weighing the different tools' ability to track and present you with the information you're most looking for. Some tools will do a better job monitoring all of your keywords, but they'll ignore other important factors like links and sentiment tracking. Others will be able to look at sentiment, but won't provide very detailed demographic information. You have to weigh what data is most important in helping you make smart decisions.
Some factors to consider:
How many keywords/terms will you be able to monitor?
Will you be able to filter results by demographics?
How about by location? Does it track by state, city, zip code?
Does the tool report on links?
Does the tool automatically track sentiment? How accurate is this feature, if so?
Can you manually attach or change sentiment?
Will it weight mentions based on the authority of the source?
Does it cap how many mentions it will display?
Can you filter by source type, URL or individual accounts/profiles?
Can you manually include new sources, URLs or profiles?
What are you doing with the data?
Once you have the data collected, then what? Do you need the tool to help interpret it for you or just collect it? Will you have to export the raw data somewhere else in order to fully analyze it? Do you need to turn your raw data into pretty charts to woo clients and higher ups? This will all play a part in your overall decision process. Collecting data is no good if you can't then break it up to make it useful.
Other criteria to consider?
Once you collect all your information about the tool itself, there are still other considerations you'll want to keep in mind. Things like:
What's the reputation of the company behind the tool?
What is the quality of support? Have you done a Google search to find out?
Do they offer any type of training to help get business owners up to speed on how to use it/take advantage of features?
How intuitive is the interface? If it's not usable, people aren't going to use it.
What's your budget and is the tool realistically within it?
Will the tool scale with your growth?
Does the company offer a transparent privacy policy? How are they using the data they collect?
Once you collect the information you'll need to make your decision, you want to weigh what's most important to you to help you make your final decision. Two things I'll recommend:
Many tools will offer you a demo or trial period to help you decide if this tool is right for you. Take advantage of his period before jumping into. This is a good way to make sure that you like the UI, that it's workable, and that you'll feel comfortable using it.
Don't just pick the cheapest option. It may sound good to your wallet but you often get exactly what you pay for. A tool that is a bit more costly but that comes with quality support is worth the investment.
Those are my tips for helping business owners confidently select a social media monitoring tool. How have you done it in the past? Which tools has your research led you to?
---
About the Author

Lisa Barone co-founded Outspoken Media in 2009 and served as Chief Branding Officer until April 2012.
---