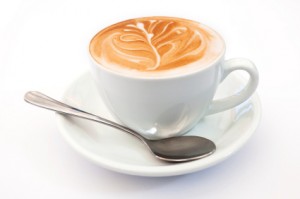 Oh, hello there! It's time for another fun-filled Spring weekend where we can all spend time outside and away from these soul-sucking computer things.  But, before you go and start your day, why not brew yourself a fresh cup of coffee (or whatever your preferred morning drink is…within reason) and come enjoy another assortment of Weekend Coffee Links with me?  We have some good stuff for you today. And then there's something that may induce nightmares but, hey, you can't win 'em all, right?
Right.  Off we go
And that's it from me. Have a fantastic weekend and I will see you here Monday!
---
About the Author

Lisa Barone co-founded Outspoken Media in 2009 and served as Chief Branding Officer until April 2012.
---