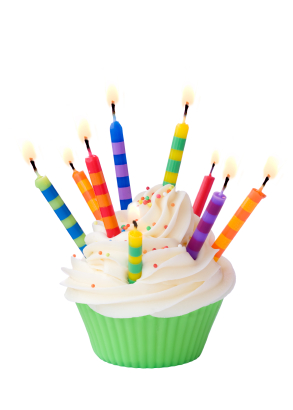 Hey, friends! It's Saturday.  w00t! Congratulate yourselves on making it through another week and kicking some butt.  As a reward, there are some delicious Weekend Coffee Links listed below. I also got you that cupcake there on the right. Yes, with all the candles.  Make sure you blow them out before licking the frosting. I sometimes forget that part.
Okay then! Onto the links!
And that does it for me.  Have a great weekend and we'll see you on Monday! :)
---
About the Author

Lisa Barone co-founded Outspoken Media in 2009 and served as Chief Branding Officer until April 2012.
---