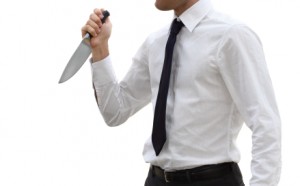 Happy Weekend, friends! Is it absolutely gorgeous where you are right now? I hope so. It certainly is here. Which means it's time to get to these links so we can all go roll around in the grass outside. What? Please tell me I'm not the only one who still does that. Anyone?  No?  Oookay, moving along then!
Your turn. What did you read this week?
---
About the Author

Lisa Barone co-founded Outspoken Media in 2009 and served as Chief Branding Officer until April 2012.
---