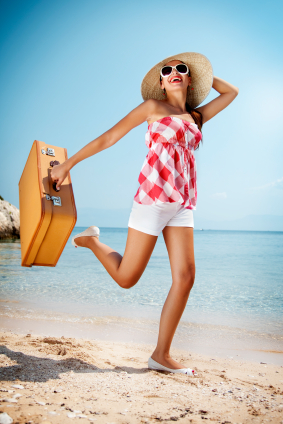 Welcome to Saturday, my friends.  More importantly, welcome to my vacation as I write this one from the road. Don't worry, after this post I have vowed to sign off from the Internet for the next week to enjoy some downtime. However, I couldn't very well leave you without something fun to read for your Saturday morning, could I? Of course not! I loves you too much.
Before we hop into the link list, I also wanted to mention Hupspot's Facebook Page Marketing Guide that was released earlier this week. It combines Facebook marketing tips from a super smart group of marketing consultants and bloggers and I'd encourage you to give it a read.  There's even a section written by yours truly. You can add it to the rest of your Saturday reading. But now onto the links!
And that does it for me. Time to sign off and do this vacation thing proper. Remember to come hang out on the blog next week.  We have a serious list of guest bloggers that you're not going to want to miss.  See you in July! :)
---
About the Author

Lisa Barone co-founded Outspoken Media in 2009 and served as Chief Branding Officer until April 2012.
---